Contrast has developed the first professional dyno test thought and designed for the great scale engines, gopeds and mini motorbikes.
This dyno test of an inertial working is able to read the power, torque and acceleration time of 15-80cc engines, and it is the most useful tool for the professional preparatory and for the user who always looks for the best of his hobby. A great dyno test that will be with you for your entire driver or mechanic lifetime.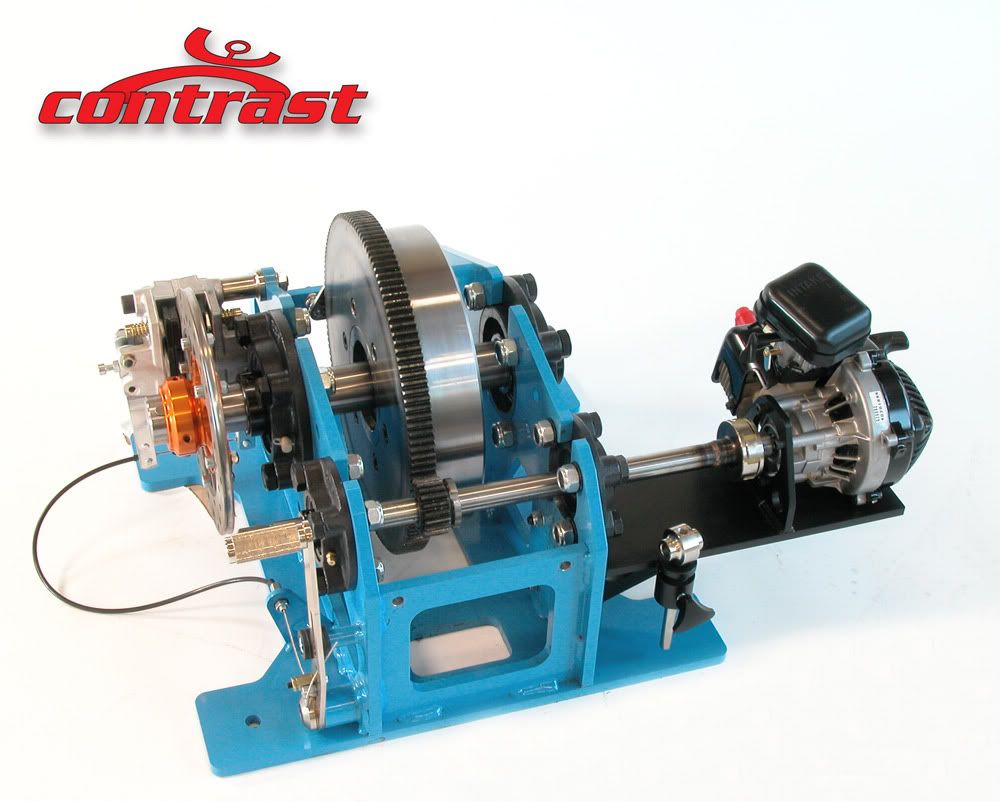 CHARACTERISTICS:
· Type: inertial dynamometer for engines from 15 - 80cc to 15cv
· Gear ratio: 7:1
· Readings: torque and power in relation with rpm and acceleration time.
· Brake: mechanical one with 230mm disc
· Accessories: It accepts temperature sensors for the pipe or carter and Lambda drills
· Total weight: 66,5kg
· Captation: magnetic sensor with SportDyno 3.2 interface and software
· Adjustable to other engines under order.